It started with nappy rash.
Does this sound familiar?
Calling Friend #1: "OMG his bum is so RED! What do you use? Cool. Thanks."
Calling Friend #2: "OMG his bum is so RED! What do you use? Cool. Thanks."
Calling Friend #3: "OMG his bum is so RED! What do you use? Cool. Thanks."
Post on Facebook: "Hey guys – I think my baby has nappy rash. It's really red. What do you use? TIA!"
Post in numerous Facebook Groups: "Hey guys – no judgement please – my baby has nappy rash and some people have recommended (insert chemical based solution) and other have recommended (insert natural solution) and I'm really unsure of what to do. And advice appreciated. TIA!"
And then teething.
Same questions, same BILLION answers in response.
Argh! It's so hard to know the products to use on your baby and kids. So I'm saving you some time today.
I make no secret of the fact that I LOVE Weleda. I love the way their products are grown, created and the company has the best philosophy.
Not only that – they are face and body products that I adore using and work on my skin. But I've never really shared the stuff I use on my kids.
Today I am – and today I'm giving you the chance to WIN IT! Woohoo!!
The Calendula kids range has been my go-to for years. My bestie who lives in Germany put me onto the Teething Powder and I was so sceptical. But it worked a treat. Every new parent needs this stuff on standby.
The nappy rash cream has lived in the top drawer of our change table along with the 'Magic Tooth Dust' as our family calls it, for years.
And you can see here my go-to Shampoo. Live for it. Not even joking.
After getting a bit more info from the lovely people at Weleda I can tell you that the Calendula flowers are HAND FREAKING PICKED!! Honestly – I love this brand and these products.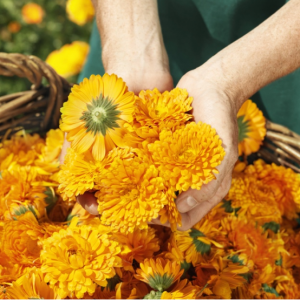 They have just launched a Calendula Face Cream and while a part of me was thinking "why do my kids need a Face Cream?", I have used it on a little sunburn (don't judge!!) and my kids skin massively dries out when we go to Melbourne (because of the change in humidity) and it is so gorgeously gentle and effective.
If you are confused about where to start then I encourage you to check out Weleda. The products are phenomenal and they are offering all you guys the chance to get 20% of the ENTIRE Weleda range (expires 15 June, 2017) + free shipping on orders over $29.95
All you need to do is type in LISACORDUFF at checkout when you visit weleda.com.au
*excludes gift packs, promotions and gift cards. Free shipping applies to total value of products'
But even better – you can WIN one of two Calendula Prize Packs (valued at $157.60) by commenting below with the most ridiculous thing you have asked advice on for your kids!
Pack Includes: Calendula Cream Bath, Calendula Body Lotion, Calendula Nappy Change Cream, Calendula Baby Oil, Calendula Weather Protection Cream, Calendula Face Cream, Calendula Shampoo & Body Wash, Calendula Teething Powder
Amazing!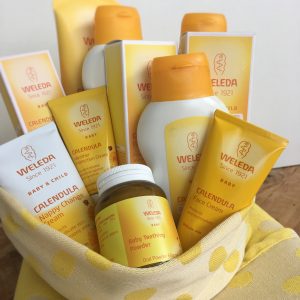 I share in the video my fave products to use – honestly – I'm obsessed with this brand!
Enjoy x
Comment below – and don't forget to take advantage of the 20% off deal.