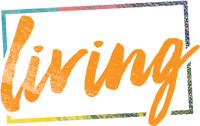 The world of nutrition is full of rules.

And some are made to be broken!
For me - croissants on a Sunday from an amazing local bakery is a sacred tradition in my family and one that I feel totally happy with.
Even though they contain gluten. #oops
If you feel overwhelmed by food rules, if you feel like creating a healthy life is out of your reach because you cannot maintain a 'perfect diet', then come and hang with me on my couch on Thursday night.
No, not really in my house! Virtually, of course.
I'll reveal exactly how I got cool with imperfect food choices and how this has led me to create MY VERSION of a balanced, healthy life - so you can too!
You'll be surprised how easy it can be to make good choices using my simple ideas.