Press Play
Last week I lay down on my bed for a few hours. Something happened that shocked me. And it was so revealing about the way I parent and the expectations of the small people around me. I wonder if you can relate?
So, you want to

simplify your life,

eat better

and move from

self-loather to self-lover.

But are struggling under a list of to-do's, to-don'ts and

#wheretheheckdid2017go?
You're not alone and there is a solution!
the Small Steps Membership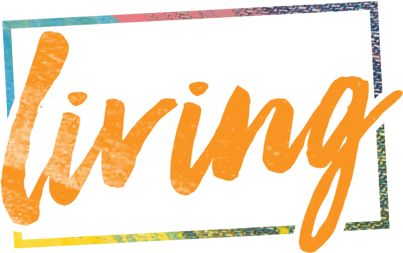 Where we are committed to simplifying our days, nourishing our bodies and enjoying life (whilst living in the real world!)
In three words: Bite-size chunks (or is that technically two words!?)
I know you're busy and that life is hectic - I don't want to add more to your plate. We are big on inspiration, taking action and making sustainable changes to your life (for good!), and not so jazzed on busy-ness and overwhelm - so we've packaged things together for women leading a 'full' life.
You'll receive an email once per week focusing on one of our themes:
Simplify
On "simplify" weeks, you'll get an easy decluttering or organisation hack that will help you create space for the things that matter.
Nourish
Nourish week means family friendly meal plans, members-only recipes, and cooking demos.
Enjoy
The simple techniques delivered to you each month during "enjoy" week will help you connect to who you are, and what you really want.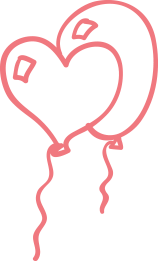 ...and then, we celebrate!
Member prizes, stopping, reflecting. One week a month we learn how to 'pause for applause' - because you're winning and you don't even realise!
The ideas delivered are simple, but make for really big shifts.
And if you miss bits because #life, you don't have to worry - we'll have it all waiting for you in the membership site, to come back to any time.
Speaking of the website - let me tell you what's waiting inside….
What's inside the website?
We break it down into four different sections:
You get instant access to the Small Steps Facebook Family.
Want to know the best thing about our Facebook group? You will not find a more caring, honest, inspiring, supportive, judgement-free group of women on the internet #notevenbiased #maybeabit
But don't just take my word for it... here's what my past Small Step students have to say: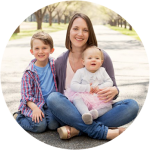 What I enjoyed the most about this program is the flexibility. There is no set menu to follow so you can adapt your learning to your families preferences. The community environment with our own FB group had been great to share recipes and get advice.
Veronica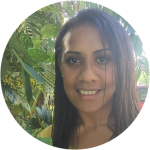 I love everything about Lisa! I love everything about the program! I love everything in the program! Lisa is so genuine and very down to earth. Her gorgeous face and charismatic energy is a bonus!! I also love and have so much respect for the community of wonderful women in the face book groups they too have certainly inspired my journey.
(this next one literally brought tears of happiness to my eyes…)
My life has changed, my family's lives have changed......and it's all thanks to Lisa and her dedication and passion for educating people about wholefoods. Changes continue to happen everyday in our lives! There's the pantry changes: less packets, less bottled sauces, less refined sugars. There's the meal planning, but by far, the biggest change for me is that I enjoy cooking again and whenever possible, my 3-year-old daughter and I make things together. We are sharing my passion for food, but at the same time I know I am teaching her life skills.

I've completely cut preservatives out of my diet and mainly out of the kids (except when dad is in control of food he's yet to be converted) and I used to be someone who drank a coke zero a day. We are eating organic fruit and veg as much as we can and I'm buying grass fed beef!!! I would never have thought I'd ever be someone who would buy organic. I was always a 'what a load of rubbish organic is' type of girl. I now love going to our local farmers market!
Jenny
Join the party for just 27 dollars per month - less than one night of takeaway for your family!
(I know pizza is pretty great...but trust me, this is worth it).
Enough already! I'm in >>>
If you're ready to say "yes" to you, and the life you want - sign up for a year and save!

// Yearly Membership (Save $77)
Exclusive chance to join the membership