The Small Steps Stationery Range is here!
$12.95
26 page magnetic notepad. Stick it on the fridge and never forget a thing!
$14.95
26 page A4 notepad. Lose the mind clutter and save money by planning your meals.
$14.95
26 page A4 notepad. Take small steps to meaningful and purpose-filled weeks.
ONLY $24.95
Shopping List + Menu Planner
Save $2.95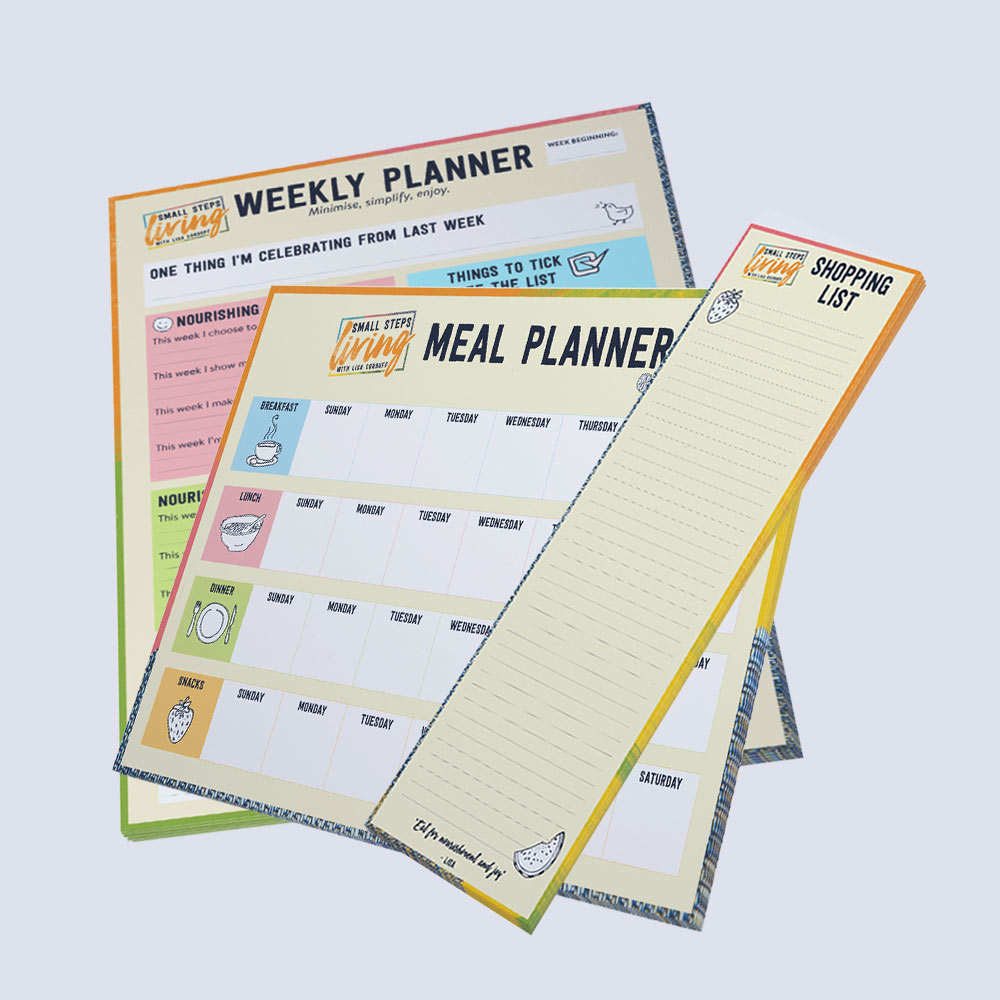 ONLY $34.95
All three pieces
Save $7.90! 
You'll get some super cool digital products to help you kick off 2018 right. and make sure you get the absolute best use out of your gorgeous new stationery.
With purchase of Weekly Planner Bundle:
Ideas and mantras to help you take small steps to your best self
Inspiration to help you fill out each section of your planner, and help you introduce some simple self care into every week
A video on reducing stress, using simple techniques (no fancy equipment or hours of meditation required!)
A video to help self-love become a reality in your world
With purchase of Food Bundle:
A sample one week menu plan to get you started, with links to the recipes
A video on how to meal plan properly, so it saves you time and stress in those mad after school moments
My budget friendly dinners eBook, to kick you off with some recipes and ideas that my little family loves (kid tested and approved!)
Printed on 100% post-consumer recycled paper, made carbon neutral and chlorine free