So, you want to

simplify your life,

eat better

and move from

self-loather to self-lover.

But are struggling under a list of to-do's, to-don'ts and

#wheretheheckdid2017go?
You're not alone and there is a solution!
Lady - are you tired of trying to live up to everyone else's expectations?
Don't be a helicopter mum...but don't give them too much free rein.

Don't be too strict about food (the kids will develop a complex)...oh and by the way, *insert new food each week here* is the devil.
Don't live in activewear...but don't look like you're trying too hard.
Be a 'good' wife...but make sure you don't get too domestic #thefutureisfemale
Don't use chemicals on your kids...and make sure all those head lice are poisoned before they come back to school.
There's so much advice around. People convinced that their way, is the best way. And somewhere in all that noise and chaos...we start to lose our confidence and intuition.
All we really want, deep down, is to create a healthier life on our own terms. In our own time. With our particular family's needs at the forefront. Without guilt that there's a bajillion other things we should be doing. Celebrating all our quirks, rather than trying to squash them.
We don't just want our lives to look better - we want them to feel better, too.
And I believe that's 100% possible. It has been for me. But it's taken time…
because I did it in small steps.
the Small Steps Membership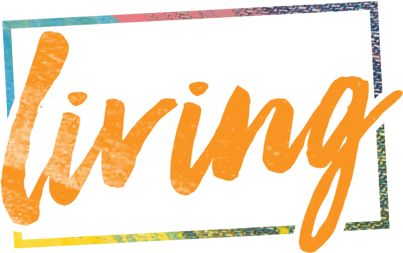 Where we are committed to simplifying our days, nourishing our bodies and enjoying life (whilst living in the real world!)
Hey - I'm Lisa Corduff and I love talking wholefood, simplifying our crazy lives and being friends with ourselves (a radical idea, I know!) here at Small Steps Living. I also managed to birth and keep alive my three beautiful kids #beautifulwhenasleep
Like so many other mums, my kids were the catalyst for my journey into wellbeing. After seeing "202" listed as an actual ingredient on the back of a kids snack (what the!) I knew I needed to take my families health into my own hands.
I decided to educate myself on real health and - because I'm an extroverted eternal student with (apparently) no shame - it made perfect sense to me to do my learning publicly: I started a blog.
Week by week I updated it with each small step I took, each simple swap I made and every tiny tip I learned (from all the experts I badgered!).
Before long, huge things had happened
Our food habits changed. The health of my family improved. But there was something missing.
ME!
I had my eyes on everyone else. I was running around trying to keep all the balls in the air (don't start a business when your baby is 4 months old!) and maintain their health and happiness and I was completely drained.
I was drowning in the life I had created for myself. Do you feel it too?
It has taken me a while (#slowlearner) to really step into the concept of putting my own gas mask on first.
It has taken this former chaotic, last-minute, chasing tail, house never tidy mum of three a LONG time to realise that boundaries and structure can add up to freedom.
There was no overnight transformation, just...a transformation. And because I was patient with myself and took small steps? It was able to really stick.
When I started to honour myself, when I dropped the constant
everything not only changed for me, but my entire family.
My online community was changing too. The tribe of 25,000 women who - just like me - were realising that food was only part of the problem. And that quick fixes never work. And that what's going on in our life (and in our head) is having a huge impact on the choices that we are making.
Real mums are crying out for a different approach.
Where imperfection is accepted,

healthy living

is simplified and our lives

are enjoyed!
I created the Small Steps Membership for them.
The entire philosophy behind the Small Steps Living Membership is this: keep it simple, keep it real, keep it fun.
So, let me be clear straight off the bat - this membership is not about adding more to your to-do list. There's no homework, no guilt, no strict routine. No.
The primary focus of Small Steps Living Membership is to reform and transform your lifestyle. To make improving your health, happiness and home easy and - dare I say it? - enjoyable!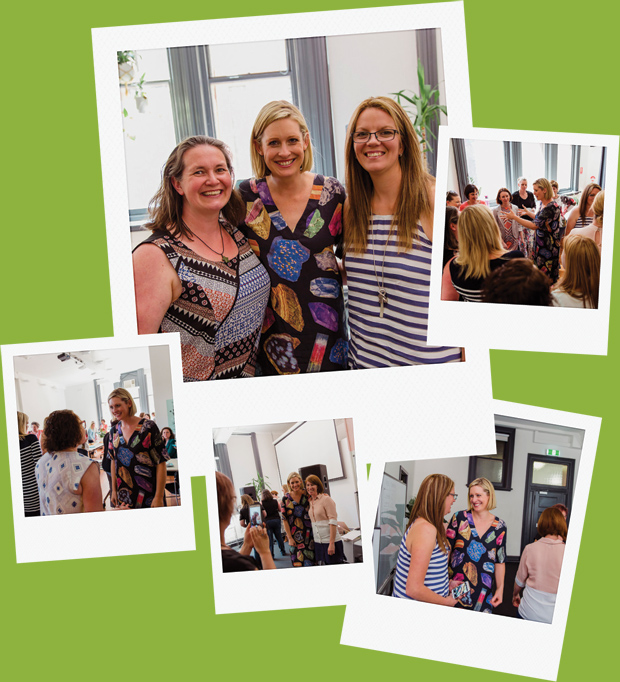 Over the past few years I've worked with over 3000 women to improve their health, happiness, habits and self-awareness. When I listened to their struggles I saw a very common hurdle; almost every single one had tried to "do health" before and failed. Why? Because they took on too much, too quickly and therefore it was too hard to keep up.
I listened to not just what these women struggled with but what they wanted - they simply wanted to stop wasting so much time and energy trying to figure it all out for themselves. They wanted a hand. A clear plan. A friend that wasn't going to judge them in the process. Is this all sounding familiar?
We worked together on slowing down, simplifying and setting realistic goals. In swapping out stress for actionable steps. Breaking down complex subjects into easy to understand chunks.
In other words - I guided, supported and cheered them on as they took small steps that created huge change in their lives.
As I saw the success that my past students were experiencing in their lives - the money saved, the stressed reduced, the timetables reclaimed - I knew I needed to create something more accessible and affordable for more women.
I pooled all the resources, insights and personal experiences and used them to create the framework for the Small Steps Living Membership. And here we are.
This membership is about creating a lifestyle that you love but don't need to be Superwoman to maintain (though - just quietly - I still think you're pretty super!).
It's about reducing your stress and choosing smarter, simpler, ways.
It's about meeting you where you are and then helping you take that next small step in a better direction and then another… and another… and then, well, you get the picture!
So - what is The Small Steps Membership?
(and how will it actually help me?)

The Small Steps Living Membership is a mixture of Mini-courses and monthly content.
The Membership website acts as a hub of information, inspiration and community to keep you moving forward and is accessible from any smart device, PC or laptop. You receive a weekly email to let you know what's new!
The resources are delivered via video, worksheets, emails, audio files, transcripts and printable checklists.
We understand your family (and life) is not one-size fits all - and that some weeks (months!) just fly by - you can go at your pace and choose small steps that fit in with your life.
You also have access to a buzzing Facebook Family which I am personally active in - as well as the Small Steppers Support Team - to answer your questions, hear your needs and help you out!
We do a weekly LIVE FB yoga lesson too - what's not to love!?
The Small Steps Membership is a way to feel supported and to make stress-free, sustainable change in your life
What is included in the membership:
There are 4 different sections to your membership (all chock-a-block full of resources and information for you to devour).
The 4 Parts of Your Membership:
Core classes to introduce you to the philosophy… so you hit the ground running.
As an introduction you gain access to the Core Classes where I take you through the Essentials of Small Steps Living.
With a series of short engaging videos (How We Eat, How We Feel and How We Move) I will introduce you to the Small Step Philosophy and tell you what you can expect.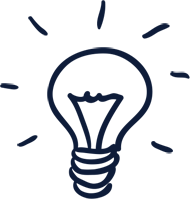 Part 2 What's New!

(Updated weekly)
Your weekly dose of inspiration, information and awesome expert insights - straight to your inbox!
Every week you receive an email with a bite-sized chunk of content to keep you taking Small Steps towards your goals. These include;
Part 3 Access to All Mini-Courses
An awesome collection of mini-courses resources for you to dive straight into!
I have created a series of Mini-Courses including my favorite video interviews, presentations and worksheets. I also include audio versions and transcripts. These courses currently include:
Small Steps to Movement
Small Steps to Mindset
Small Steps to Gut Health
Small Steps to Pantry Staples
These courses are constantly added to over time. I listen intently to what my community needs and wants to learn more about!
Where all past classes and content are stored for you to access anytime!
Unlike other courses, the resources I provide are not time-restricted. You have evergreen access to all past masterclasses cooking videos and menu plans.
On top of the weekly content, expert advice and video from yours truly you also receive:
instant and exclusive access to the Small Steppers Facebook Family.
Do you want to know the best thing about our Facebook Family? You don't even need to put pants on to socialise with them. I joke, I joke (or do I?). Seriously though, the support and sisterhood in this community is what sets it apart.
This is a safe space where you can ask anything, share ideas, swap secrets or just confess that it's a "hide-in-your-closet" kinda day - because, hey, motherhood can be hard sometimes.
Exclusive bonuses of the Small Steps Facebook Family:
My brain - I'm very active in this group to answer any questions and provide support as best I can.
Lisa's Weekly Conversations - I host a live chinwag (like a conversation crossed with a Q+A session) so we can really dig down into the topics you want to know about. And have a laugh, of course.
Guest Expert Q+A's - the experts that feature in the masterclasses have generously also offered themselves up for all your questions in scheduled Masterclasses.
Small Steps Support - I have the Small Steps Besties on hand to answer any questions, tech issues you're having and to simply listen to your needs, wants and niggles (which I use to create new content!).
This is a group of go-to girlfriends, expert advice and friendship all available to you in an instant.
Curious? Take a sneak peak...


simple, seasonal + money-saving recipes!
Each month you'll receive fresh, inspiring recipes and a weekly meal plan designed with the busy mum in mind.
They're simple to make and easy to customise to your tastes, skills or simply what you have available in the fridge. And I won't be sending you on any golden goose hunts - the ingredients are easy to find and won't cost the earth.
Try not to drool as you ogle some of the meals below…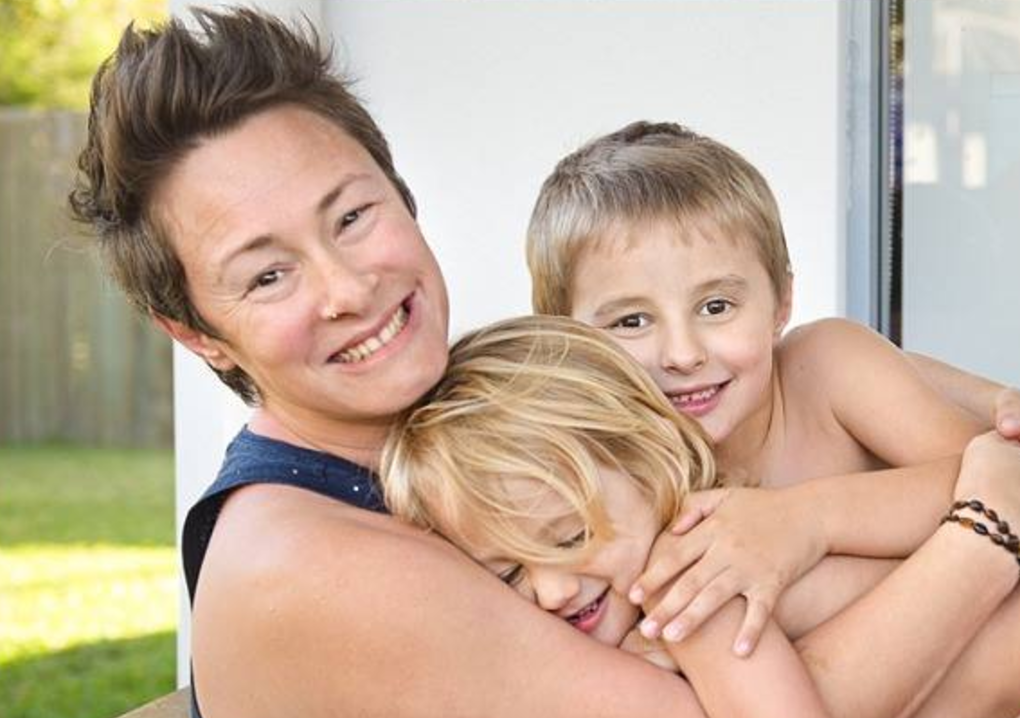 Plus
A Weekly Yoga Class!
There's a weekly yoga class in the Facebook Group run by the divine Jules! YES! A LIVE yoga class every week. How much is 4 yoga classes a month? I'm guessing more than $27?
The Benefits of Taking Small Steps..
But don't just take my word for it... here's what my past Small Step students have to say: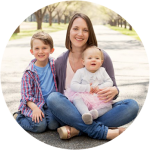 What I enjoyed the most about this program is the flexibility. There is no set menu to follow so you can adapt your learning to your families preferences. The community environment with our own FB group had been great to share recipes and get advice.
Veronica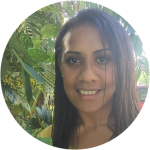 I love everything about Lisa! I love everything about the program! I love everything in the program! Lisa is so genuine and very down to earth. Her gorgeous face and charismatic energy is a bonus!! I also love and have so much respect for the community of wonderful women in the face book groups they too have certainly inspired my journey.
(this next one literally brought tears of happiness to my eyes…)
My life has changed, my family's lives have changed......and it's all thanks to Lisa and her dedication and passion for educating people about wholefoods. Changes continue to happen everyday in our lives! There's the pantry changes: less packets, less bottled sauces, less refined sugars. There's the meal planning, but by far, the biggest change for me is that I enjoy cooking again and whenever possible, my 3-year-old daughter and I make things together. We are sharing my passion for food, but at the same time I know I am teaching her life skills.

I've completely cut preservatives out of my diet and mainly out of the kids (except when dad is in control of food he's yet to be converted) and I used to be someone who drank a coke zero a day. We are eating organic fruit and veg as much as we can and I'm buying grass fed beef!!! I would never have thought I'd ever be someone who would buy organic. I was always a 'what a load of rubbish organic is' type of girl. I now love going to our local farmers market!
Jenny

Yep, that's me tooting my own horn because, let me tell you, I've curated the absolute cream of the crop for our resident Small Steps Experts!
These people are the most trusted, credible and downright spunky minds in wellbeing today… and in your membership you get to pick their brains via masterclasses and interviews.
Check out the familiar faces >>>
Jo Whitton
On Gut Health and the healing power of foods
Jude Blereau
The Queen of Wholefoods offers practical insights and inspiration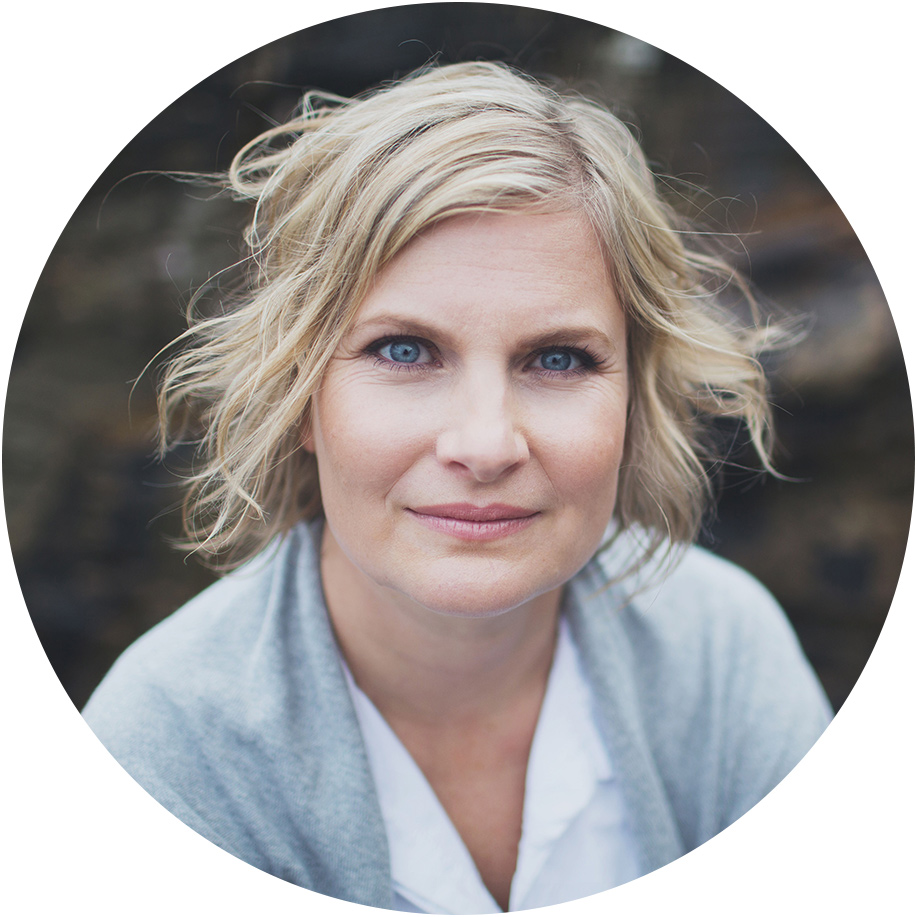 Samantha Nolan-Smith
On feminine power and what the heck was with 2016!
Amy Taylor-Kabbaz
Inspiring mindfulness for mama's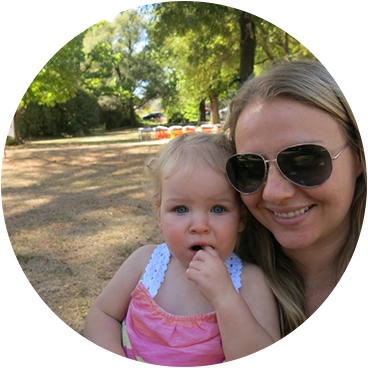 Andrea discovered a healthier version of herself...
Becci's family lost 25 kgs and feel amazing...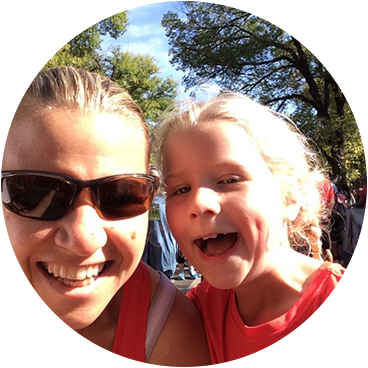 Jenny cut out preservatives (and biting her nails!)...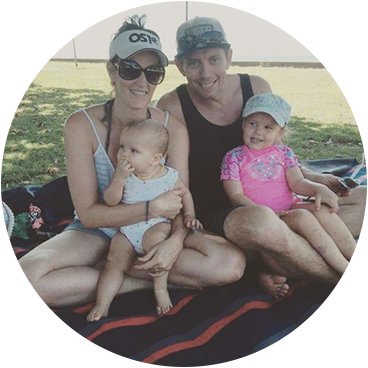 Lisa found her patience and herself again..
Lorraine learnt to love cooking...
Veronica learnt to listen to her body (and lost 7kgs)...
If you have any further questions, please get in contact with our Small Steps Support Stars by emailing info@smallstepsliving.com with "Membership Enquiry" in the subject line.
For less than the cost of one night of takeaway you can gain access to the Small Steps Living Membership!
Enough already! I'm in >>>
For a limited time only to celebrate the launch of The Small Steps Membership Take advantage of the Special Introductory Offer for:

// Yearly Membership (Save $77)
Exclusive chance to join the membership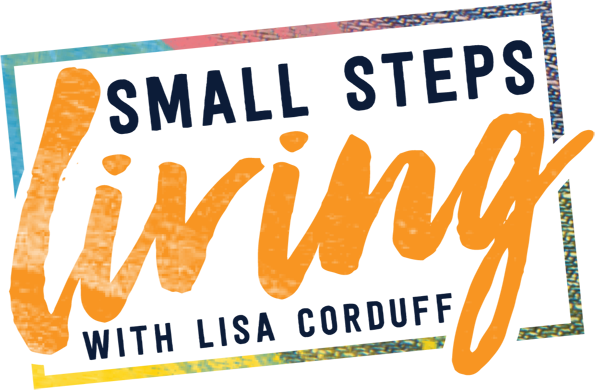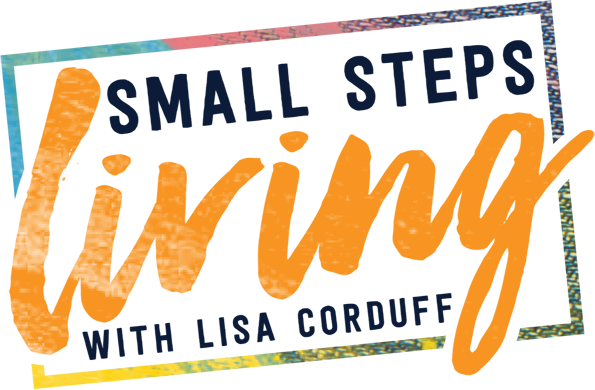 It would be an absolute honour and a hoot to welcome you into the Small Steps community, and help you on the way to creating a life full of energy, ease and enjoyment.
Let's get this party started!