So, you want to

simplify your life,

eat better

and move from

self-loather to self-lover.

But are struggling under a list of to-do's, to-don'ts and

#wheretheheckdid2017go?
You're not alone and there is a solution!
Lady - are you tired of trying to live up to everyone else's expectations?
Don't be a helicopter mum...but don't give them too much free rein.

Don't be too strict about food (the kids will develop a complex)...oh and by the way, *insert new food each week here* is the devil.
Don't live in activewear...but don't look like you're trying too hard.
Be a 'good' wife...but make sure you don't get too domestic #thefutureisfemale
Don't use chemicals on your kids...and make sure all those head lice are poisoned before they come back to school.
There's so much advice around. People convinced that their way, is the best way. And somewhere in all that noise and chaos...we start to lose our confidence and intuition.
All we really want, deep down, is to create a healthier life on our own terms. In our own time. With our particular family's needs at the forefront. Without guilt that there's a bajillion other things we should be doing. Celebrating all our quirks, rather than trying to squash them.
We don't just want our lives to look better - we want them to feel better, too.
And I believe that's 100% possible. It has been for me. But it's taken time…
because I did it in small steps.
the Small Steps Membership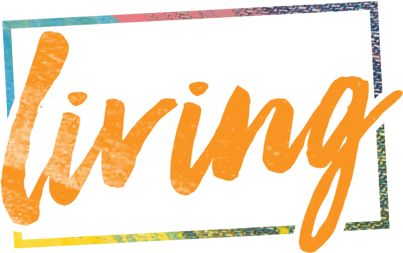 Where we are committed to simplifying our days, nourishing our bodies and enjoying life (whilst living in the real world!)
Hey - I'm Lisa Corduff and I love talking wholefood, simplifying our crazy lives and being friends with ourselves (a radical idea, I know!) here at Small Steps Living. I also managed to birth and keep alive my three beautiful kids #beautifulwhenasleep
Like so many other mums, my kids were the catalyst for my journey into wellbeing. After seeing "202" listed as an actual ingredient on the back of a kids snack (what the!) I knew I needed to take my families health into my own hands.
I decided to educate myself on real health and - because I'm an extroverted eternal student with (apparently) no shame - it made perfect sense to me to do my learning publicly: I started a blog.
Week by week I updated it with each small step I took, each simple swap I made and every tiny tip I learned (from all the experts I badgered!).
Before long, huge things had happened
Our food habits changed. The health of my family improved. But there was something missing.
ME!
I had my eyes on everyone else. I was running around trying to keep all the balls in the air (don't start a business when your baby is 4 months old!) and maintain their health and happiness and I was completely drained.
I was drowning in the life I had created for myself. Do you feel it too?
It has taken me a while (#slowlearner) to really step into the concept of putting my own gas mask on first.
It has taken this former chaotic, last-minute, chasing tail, house never tidy mum of three a LONG time to realise that boundaries and structure can add up to freedom.
There was no overnight transformation, just...a transformation. And because I was patient with myself and took small steps? It was able to really stick.
When I started to honour myself, when I dropped the constant
everything not only changed for me, but my entire family.
My online community was changing too. The tribe of 25,000 women who - just like me - were realising that food was only part of the problem. And that quick fixes never work. And that what's going on in our life (and in our head) is having a huge impact on the choices that we are making.
Real mums are crying out for a different approach.
Where imperfection is accepted,

healthy living

is simplified and our lives

are enjoyed!
So let's talk about how we can re-do life, food and our mindset - the slow and steady way. OUR way. Let's change things from the inside out.
Because that's the kicker, lovely one.
Nothing changes, if you don't.
That's exactly why I created the Small Steps Membership.
It's a new way and a safe space to create the change you so deeply desire. Minus the guilt. Minus the stress.
So what is this Membership all about? Glad you asked!

We focus on three themes:
We fill our lives with so much unnecessary STUFF - be that thoughts, people, things, commitments. We don't want to miss out, and letting go is hard. I get it. But it's not helping our mental health and it certainly doesn't allow room for the things that really matter!
So let's find ways to simplify, streamline, systemise. Let's get better at saying no. Let's tune in and honour what our body and minds are craving - SIMPLICITY!
Less is so so so much more (aside from hugs - more hugs are always good!)
Feeling confused by all the contradictory information out there about food?
Just wish your family would eat some veggies without complaining?
Tried to stick to a diet and ended up feeling like a huge failure?
Craving simplicity, seasonal, affordable wholefoods meals but feel like that requires Gwyneth Paltrow's level of free time and money?
The world of food and nutrition can be so damn confusing! Everyone has an opinion on what makes you healthiest. The common denominator is that our bodies require REAL food.
We take a no guilt, no perfection, inclusive and forgiving view of eating here at Small Steps because it's not easy to change habits of a lifetime. It's not easy to navigate little people and their tantrums. It's not easy when the food isn't eaten by your family and you feel defeated.
We make it super easy for you to eat wholesome foods. And we keep it real.
I ask this with love….
Are you enjoying your life?
Life is passing by in a blaze of craziness, activities, stress and overcommitment.
In truth - I often need a prompt to remind myself to stop and see what's in front of me - the magical life that I'm living. We often need extra tools to help us stop the mind-chatter, stop the comparison, stop the negative self-talk, learn mindfulness and chill.
I'm no spiritual guru - but I know one thing for sure. Mindset is EVERYTHING! If you aren't eating well, it's not because you are lazy or a bad person. It's because of what's going on in your head, lady.
In three words: Bite-size chunks (or is that technically two words!?)
I know you're busy and that life is hectic - I don't want to add more to your plate. We are big on inspiration, taking action and making sustainable changes to your life (for good!), and not so jazzed on busy-ness and overwhelm - so we've packaged things together for women leading a 'full' life.
You'll receive an email once per week focusing on one of our themes:
Simplify
On "simplify" weeks, you'll get an easy decluttering or organisation hack that will help you create space for the things that matter.
Nourish
Nourish week means family friendly meal plans, members-only recipes, and cooking demos.
Enjoy
The simple techniques delivered to you each month during "enjoy" week will help you connect to who you are, and what you really want.
...and then, we celebrate!
Member prizes, stopping, reflecting. One week a month we learn how to 'pause for applause' - because you're winning and you don't even realise!
The ideas delivered are simple, but make for really big shifts.
And if you miss bits because #life, you don't have to worry - we'll have it all waiting for you in the membership site, to come back to any time.
Speaking of the website - let me tell you what's waiting inside….
What's inside the website?
We break it down into four different sections: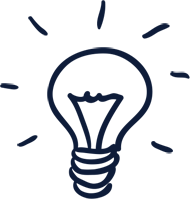 What's New!

(Updated weekly)
Your weekly dose of inspiration, information and awesome expert insights - straight to your inbox!
Each week there's a new bite-size piece of awesome waiting for you!
It's sent to your inbox and stored on the website.
Simplify, Nourish, Enjoy, Celebrate - it's how we roll and it's what you can expect each week to keep you taking small steps forward.
You start at the Fundamentals
Learn the simple philosophy behind Small Steps and start shifting that mindset so you can change your habits
Eight life-changing eCourses
The Small Steps Food eCourses walk you step-by-step through each meal of the day, offering simple and delicious recipe ideas and foundational knowledge about food.
The Breakfast Series
The Lunch Series
The Dinner Series
The Snacks and Desserts Series
The following mini-Courses are a collation of my favourite expert interviews brought together to provide you with small steps actions to take. Worksheets (including homework for accountability!) are provided.
Small Steps Gut Health eCourse
Small Steps Movement
Small Steps Mindset
Small Steps Pantry Staples
This is your Small Steps Library
- containing everything you need, any time you need it.
Expert Masterclasses
Recipe Cooking Videos
Weekly Meal Plans galore!
Cheatsheets
Spotlight on Ingredients
It's where you go if you've missed anything and is like a library!
You get instant access to the Small Steps Facebook Family.
Want to know the best thing about our Facebook group? You will not find a more caring, honest, inspiring, supportive, judgement-free group of women on the internet #notevenbiased #maybeabit
Small Steppers are women who have a deep desire to improve their quality of life - physically, mentally, and emotionally.
If they're mums, they are working to let go of guilt on the days when they give in to UberEats, or the kids don't have matching socks.
They have been BEYOND confused about what 'healthy' means and have decided it's time they figure that out for themselves.
They have been part of stacks of Facebook groups, bought all the cookbooks, made all the excuses, felt all the failure...and are finally ready to draw a line in the sand and take action.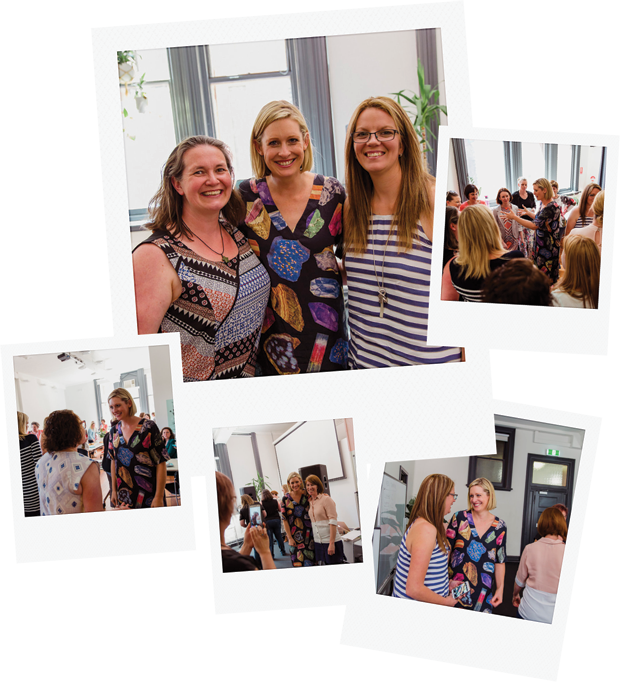 The Small Steps community understands that change takes time (especially if kids are involved). You want support and inspiration? It's all here. Small Steppers are a special breed – they're hungry for knowledge, they take their time and the change sticks.
In fact, I'm pretty sure that some people stay a Small Stepper just for access to all the goodness that happens in that space.
I am very active in the group and even run a monthly Ask me Anything Facebook Live.
Katherine - our food expert - is constantly sharing meal ideas and answering all your burning questions. You are going to LOVE her!
And the hundreds of Small Steppers already in there are ready and waiting for you to join the crew.
And the hundreds of Small Steppers already in there are ready and waiting for you to join the crew.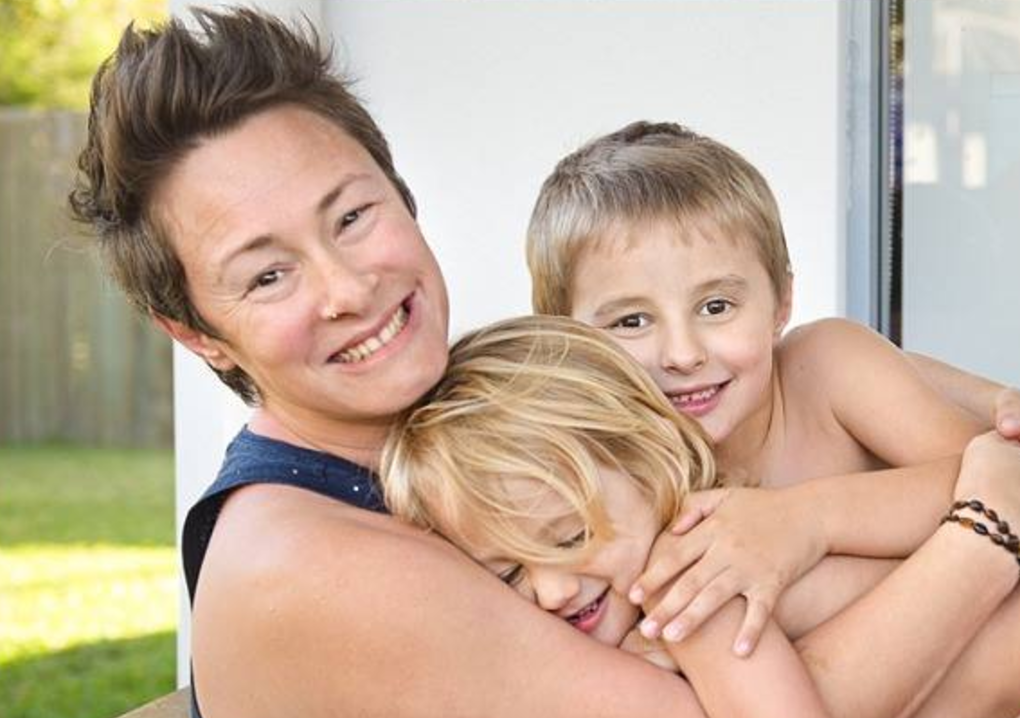 Plus
Yoga!
The divine Jules guides you through 20 minute yoga sessions. There's a stack waiting there for you and we add a new routine every month! Whether you're looking to improve your strength, or clear your mind - you'll find a routine to love.
You'll get exclusive sneak peeks at new things we're cooking at Small Steps HQ. Members get discounts on all Small Steps Living digital and physical products, and early notice of events and retreats. I look after my crew!
The Benefits of Taking Small Steps..
But don't just take my word for it... here's what my past Small Step students have to say: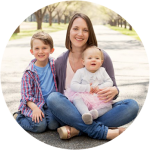 What I enjoyed the most about this program is the flexibility. There is no set menu to follow so you can adapt your learning to your families preferences. The community environment with our own FB group had been great to share recipes and get advice.
Veronica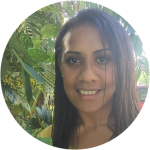 I love everything about Lisa! I love everything about the program! I love everything in the program! Lisa is so genuine and very down to earth. Her gorgeous face and charismatic energy is a bonus!! I also love and have so much respect for the community of wonderful women in the face book groups they too have certainly inspired my journey.
(this next one literally brought tears of happiness to my eyes…)
My life has changed, my family's lives have changed......and it's all thanks to Lisa and her dedication and passion for educating people about wholefoods. Changes continue to happen everyday in our lives! There's the pantry changes: less packets, less bottled sauces, less refined sugars. There's the meal planning, but by far, the biggest change for me is that I enjoy cooking again and whenever possible, my 3-year-old daughter and I make things together. We are sharing my passion for food, but at the same time I know I am teaching her life skills.

I've completely cut preservatives out of my diet and mainly out of the kids (except when dad is in control of food he's yet to be converted) and I used to be someone who drank a coke zero a day. We are eating organic fruit and veg as much as we can and I'm buying grass fed beef!!! I would never have thought I'd ever be someone who would buy organic. I was always a 'what a load of rubbish organic is' type of girl. I now love going to our local farmers market!
Jenny

Yep, that's me tooting my own horn because, let me tell you, I've curated the absolute cream of the crop for our resident Small Steps Experts!
These people are the most trusted, credible and downright spunky minds in wellbeing today… and in your membership you get to pick their brains via masterclasses and interviews.
Check out the familiar faces >>>
Jo Whitton
On Gut Health and the healing power of foods
Jude Blereau
The Queen of Wholefoods offers practical insights and inspiration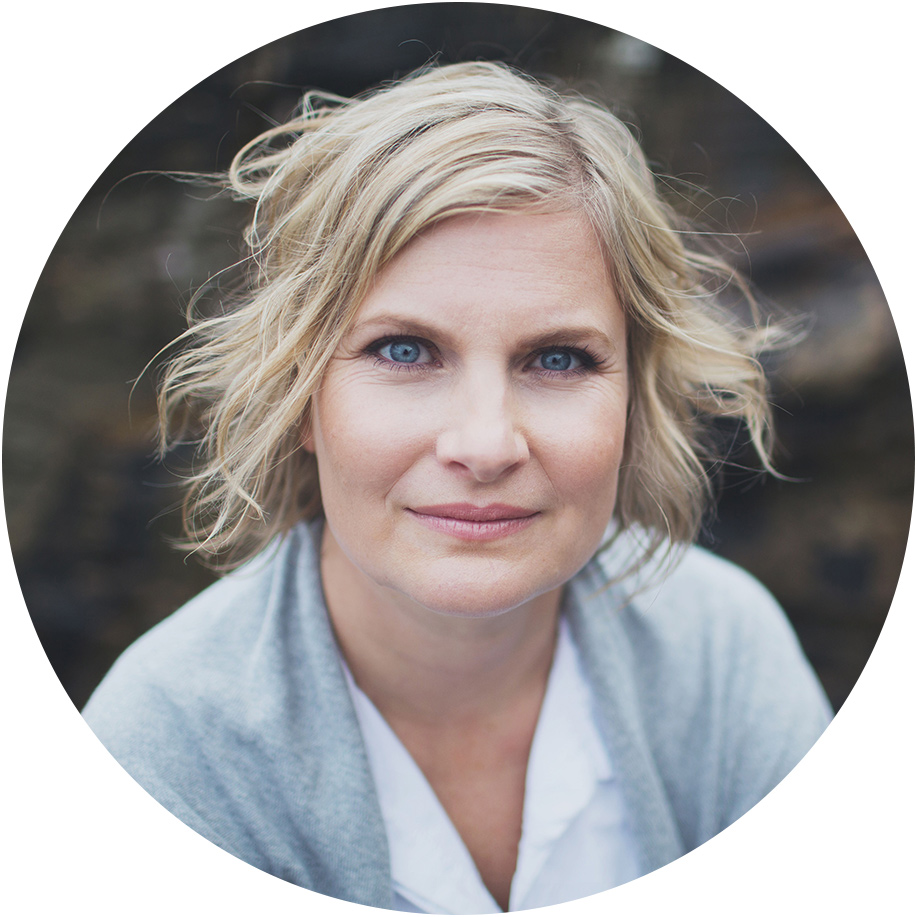 Samantha Nolan-Smith
On feminine power and what the heck was with 2016!
Amy Taylor-Kabbaz
Inspiring mindfulness for mama's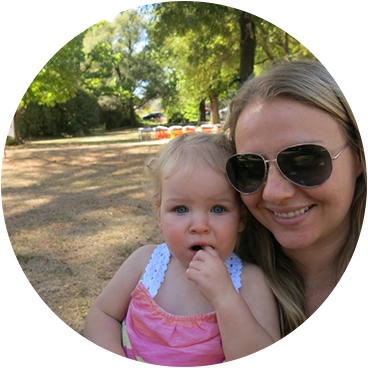 Andrea discovered a healthier version of herself...
Becci's family lost 25 kgs and feel amazing...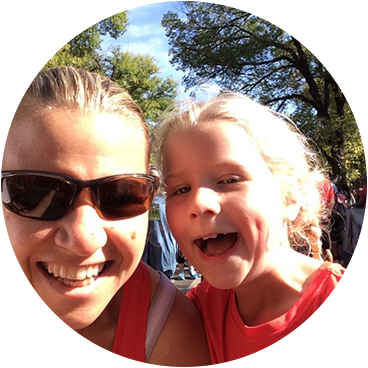 Jenny cut out preservatives (and biting her nails!)...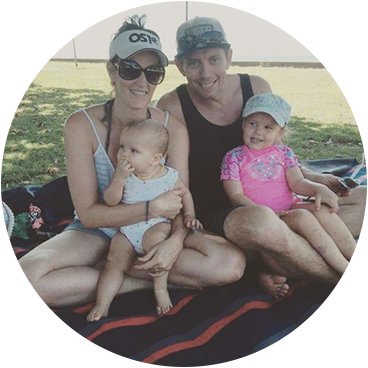 Lisa found her patience and herself again..
Lorraine learnt to love cooking...
Veronica learnt to listen to her body (and lost 7kgs)...
If you have any further questions, please get in contact with our Small Steps Support Stars by emailing info@smallstepsliving.com with "Membership Enquiry" in the subject line.
For less than the cost of one night of takeaway you can gain access to the Small Steps Living Membership!
Enough already! I'm in >>>
For a limited time only to celebrate the launch of The Small Steps Membership Take advantage of the Special Introductory Offer for:

// Yearly Membership (Save $77)
Exclusive chance to join the membership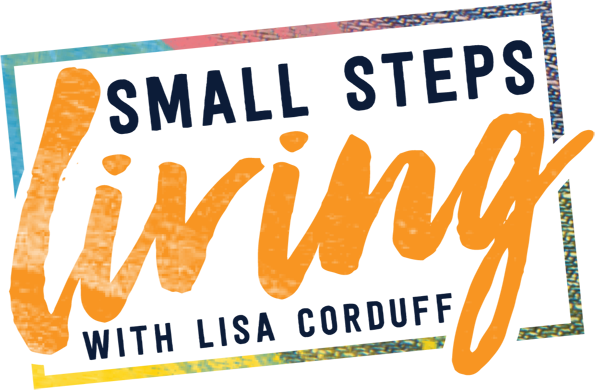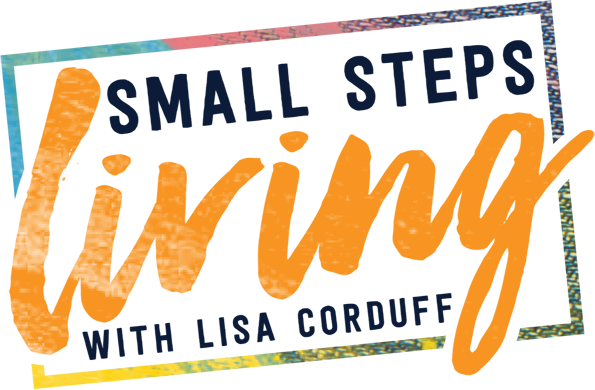 It would be an absolute honour and a hoot to welcome you into the Small Steps community, and help you on the way to creating a life full of energy, ease and enjoyment.
Let's get this party started!