Small Steps Living membership
Our Flagship Program.
With access to an exclusive training website and the most AMAZING Facebook community - the Small Steps Living monthly membership is designed to help you take 'small steps' to improve your life, and that of your family.
And have them stick!
It's truly the coolest club around. If you'd like support and practical training on food, mindset and movement - join us!
Are you finally ready to move beyond the (perceived!) limitations holding you back from creating a life that feels purposeful, joyous and abundant?
If you're really serious about creating positive change in your life then join the waitlist for my BRAND NEW program that will change the way you think and in doing so, transform your life.
Lisa's Easy Kitchen Reset - 1 week program
Small Steps to Fermenting
A go-at-your-own-pace online toolkit with everything you need to start fermenting at home!
Featuring my very handsome husband as Chief Fermenter!
Get making sauerkraut, dill pickles, kimchi, kombucha and kefir. (Sounds fancy but you just watch how easy it is!)
Women's Health Series with Nat Kringoudis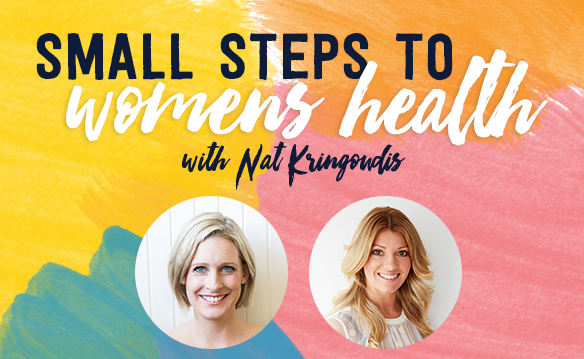 Have questions about your health that the doctor just can't seem to answer?
We are complex creatures and this highly informative 4-part series of interviews shines a light on some of the most basic, but often not talked about, issues affecting women's health.
Practical and insightful - EVERYONE has something to learn from Nat's teachings.