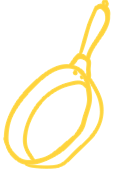 Today was one of those days where I was moving from one thing to the next to the next.

There was not much breathing room!

But a few weeks ago I scheduled myself a facial for this afternoon (going to a wedding this weekend and thought I'd spoil myself). I'd been so looking forward to it.

I lay down on the bed, bit of chatting with the first part and then a scalp massage while something was soaking in on my face - next thing - I'm asleep!!

Woke up to a hot face washer on my face.

I missed most of the experience! Don't get me wrong - a little power nap at 5pm was lovely - who am I kidding. But I wanted to lap up the indulgence.

Tell me - when you're having those experiences do you -

a. Like when they chat or prefer quiet?
b. Have a tendency to fall asleep
c. Cannot remember the last time you had a massage or facial or similar??!

(My last facial was probably a year ago - I'd say I'm an annual facial goer and every time I do it I think how lovely it would be to get one regularly....and then.....life!) ... See MoreSee Less
I'm a therapist and a client falling asleep is quite the compliment that you as a client were relaxed enough to have a little snooze #jobdone 👍
16 hours ago

· 5

Well I fall asleep in the dental chair, so I'd likely go into a slumber sleep if I had a fantastic i.e. massage, which I've had neither.
15 hours ago

I can honestly say I have never fallen asleep on the table - massage, facial, reiki, healings... never. I did used to struggle to relax and be in it, but these days I'm so in it. Gotta make more time for stuff like this, Lisa.
15 hours ago

· 1




Incredible guys, my 13 year old daughter saw their documentary and so did I. Been ' minimalising ' ever since. I just love them 😍😍😍 took her to the Foo Fighters and we didn't get tickets for this but we are all over it 😎🤘
21 hours ago

Do you have a child that likes drawing/art?

Our youngest loses herself in drawing. She's three. The other two didn't show as much natural inclination for it.

I'm wondering how to foster this for her. Keep supplies on standby?

Would love your ideas as we have two days together per week and I'm not particularly 'arty'!!

Small Steps to the Pool Room 😂😂 ... See MoreSee Less
My eldest is very creative especially when it comes to drawing and painting. I bought a lockable box for all his supplies that slides under his bed. He is a bit precious about his art supplies and prefers them locked away from his little brother. It also means I can keep a better check on when he is running low on materials plus I don't have art stuff all over my house!
3 days ago

My 6yo is like this. My best advice is stock up on visual art books or notepads otherwise you'll find yourself picking up bits of paper all the time! We have an "art trolley" in our kitchen. It's one of those three tiered Ikea things on wheels. I have to go through it regularly but it gives them access to glue sticks, pencils, crayons, stickers, paper, colouring books and other stuff like beads or shells all the time but it's easy to keep contained.
3 days ago

Yep, just having all sorts of things within reach-pencils, crayons, textas, scissors, different coloured paper, hole punches, staplers, paints etc. My 10 year old draws amazing things and all we've done is give her access to what she needs for her creative urges! Actually we did gift her a drawing course for xmas but up until then, it was just bits and bobs.
3 days ago

· 1



My girls are hard-cord into drawing. Having art diaries and a reem of printer paper on hand is helpful, and a big tub of pens, pencils, crayons & textas to rummage through. My girls never liked how-to-draw books, but they did enjoy asking us for ideas / challenges when they got stuck. You get good at coming up with things like 'panda with a bow tie on a skateboard' If she draws every day, she'll be creating masterpieces in no time. Check your local library for drawing classes during school holidays.
3 days ago



Arty kids don't need much. Bottles of paint and some paintbrushes and a great big drawing pad. $2 shops and reject shop are good for this. Big box of pencils, chalk for outside drawing that can be washed away. Also consider a simple art course at your local community or neighbourhood centre. Maybe you could do it together!
3 days ago

· 1