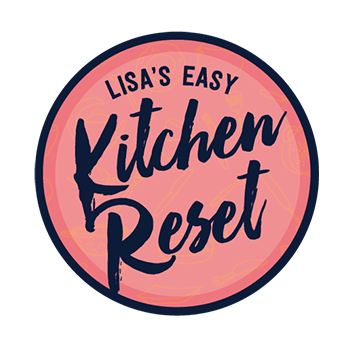 A one week, step-by-step guide
to ditching the packets and

Before I was a mum, it wasn't on the agenda to eat healthy food - it was all about whatever tasted good and made me feel full for the least amount of money….and cured hangovers #thosecrazytwenties #maybeitwasjustme #movingrightalong
But when you have kids, that changes.
You want to make sure you're doing the right thing.
- What the hell is "healthy" these days?
- Where do you buy those ingredients, anyway? I don't have stacks of time to scour the aisles looking for an item they may not even have (I barely have time to shop!)
- Is this perfect, nutritious, whole foods meals thing really happening in normal families like mine?! Or just Gwyneth's? #goopoff
- There's not enough time for all. the. things.
- Most meal plans and fancy recipes don't seem to allow for soccer training, late pick ups from after-school care, witching hour, teething babies, having a life!
- The packets keep creeping back into the house even though you know better.
- And the kids won't bloody eat it. Frustration to the MAX.

I'm Lisa Corduff, and I'm not a nutritionist, a naturopath or a Martha Stewart type who artfully arranges chickpeas on a plate and then uploads it to Pinterest (my art and craft skills begin and end at making snails out of playdough….not even joking).
I'm a mum of three, who through plenty of research, trial and error has nailed how to serve up food that's good for growing bodies, doesn't leave me feeling totally stressed and overwhelmed, and my kids will actually eat #mostofthetime #kidswillbekids
I've put together a simple, family friendly menu plan along with a STACK of resources so you can ditch the processed food for one whole week.
You'll feel organised, refreshed and RESET.
Because I've done all the hard work for you.
It's created for the mum…
- Busting to press RESET on some unhealthy habits
- Looking for an ACHIEVABLE guide to healthy family food, in the real world.
- Sick of feeling like a failure at food and seeking the QUICKEST PATH to rockstar-dom.
A video introduction to the Kitchen Reset, where I'll talk you through exactly how you will be creating a week's worth of food from scratch for your family using the resources inside the program.
A comprehensive food prep guide,with simple tips and food hacks to help you cut down on time and overwhelm in the kitchen.
My go-to shopping list to make sure you've got everything you need for the week (well, until your child magically eats every banana in the house in the three seconds it took you to turn around and wash your hands - seriously, how do they even do that?!)
A seven day meal plan that's simple, budget and kid friendly. Gluten free? I've got you covered.
A 40 recipe eBook featuring breakfasts, lunches, dinners and snacks that have been tried and tested on my own kids, and by the thousands of other mums who have been through my programs #theyactuallyatevegetables #winning
12 back-to-basics cooking videos to help you master the basic skills that make cooking real, whole food so much less of a hassle - from roasting your own chook to getting popcorn kernels to pop.
7 days of inspiration featuring the ideas, beliefs and affirmations that have helped me and the mums in my tribe keep taking small steps every day to a better, healthier relationship with food. I'll keep you on track.
A pantry checklist and step by step video that takes you through the things I keep stocked in my cupboards that you'll need for our week together (chances are you already have most of them)
My Lunchbox Tips eBook, where I share the simple tips and recipes that help me pack a healthy lunch my kids will actually eat (!!!) and get us out the door on time.
A collection of the best After School Snack recipes, healthy, easy, budget-friendly ideas from around the interwebs that will stop the "I'm hunnnngryyyyyy..." chorus without spoiling dinner, of course.
Oh and just so you know it's legit -
It's been approved by Jo Atkinson, a Nutritionist who specialises
in building healthier kids and families.
"Knowing what to feed your family can be overwhelming. There is so much conflicting information about the "right" way to eat and how to pack a lunch box and it just shouldn't be this difficult!
Nutrition is the foundation for health that all other things build from. With nutritionally balanced, quick and simple meals and snacks that don't require any fancy ingredients or specialised cooking tools, Lisa's "Easy Kitchen Reset" is the perfect place to start laying the groundwork.
Being a parent involves many challenges, but by feeding your family real food, you are making sure they have the foundation for good health for life.
I 100% recommend Lisa's Easy Kitchen Reset to all my families."
If you're ready to press RESET
then join me to experience how simple it can be
to create food from scratch.
(I know you might not believe me now - but you will!)
Here's what others are saying:

You can find the Small Steps Team in a chatbox at the corner of your screen, ready and waiting to answer. If we don't respond right away, we are most likely doing the school run/tackling the ridiculous pile of washing/at soccer training/latte-ing with friends (um - who has time!?) - and will get back to you as soon as we can
Buy my Easy Kitchen Reset for only one payment of $97
Here's what others are saying:

Buy my Easy Kitchen Reset for only one payment of $97