Hi there! I'm Lisa Corduff and if you're looking for one of those healthy-living mum blogs where everything looks like it belongs on Martha Stewart's Pinterest board, well… you're in the wrong place.
No, no... more than likely you'll find me (or see me on my videos) surrounded by piles of washing and with one of my 3 kids hanging off my neck!
As a wholefoods blogger, presenter of Small Steps TV and head honcho here at Small Steps Living it would be reasonably easy to construct a picture perfect image. To always have my face made up, hair-brushed and to not flub any lines.
But I am much more interested in keeping it real. Why? Well besides the belief that real mums need a real break from all the online comparison...
Deep down we all know that trying to be perfect is stressful, overwhelming and downright boring. Plus - it just plain doesn't work!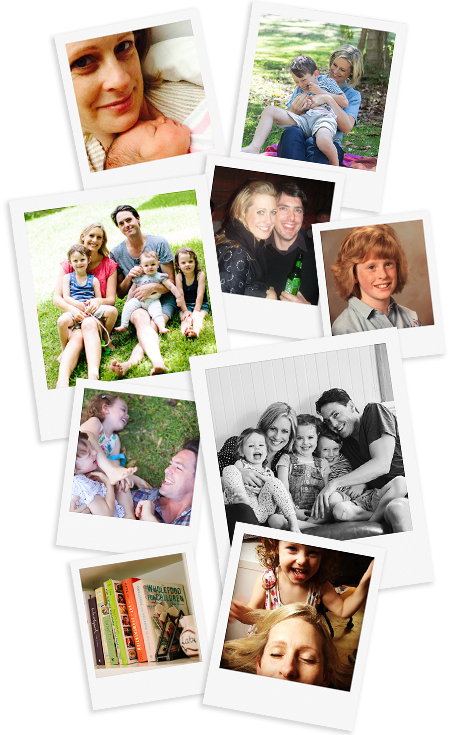 My health journey started back when my first child was born. After a few lightbulb moments - you know, the ones where you realise that numbers aren't real food! - I got serious about my family's wellbeing.
I devoured every book and blog I could about wholefoods. My newfound passion even led me to the Institute of Integrative Nutrition where I graduated as a certified health coach.
Did the flood of new information turn my kids into chickpea chuggin' health freaks?
No!
Did all the new habits I was trying to implement (all at once) turn my house into a well-oiled world of wellness?
Ahhh… no!
Did my home feel happier, healthier and more whole?
Absolutely not.
All my foray into health did was leave me feeling TOTALLY confused (and I'm pretty sure it gave me a few greys!).
While I felt pretty isolated at the time - I'm certainly not the only one who's had this experience!
I've heard countless stories from the 13000 strong Facebook community (as well as from over 2000 women I've worked with personally) that reflect my failed all-or-nothing approach. So many other women that have had the dreaded 'why does health have to be so hard" tantrum!
That is why I created Small Steps Living because I believe there's so much more to life than stressing out about food…and we can do it differently.

Because let's face it - most of us have some work to do around food, don't we?
I wanted to create a hub where mothers could relate to the messy-haired mum on the screen. Where they could ask the questions they need answered, feel confident about where to start on their own journey and where they could celebrate small wins with a big-hearted community!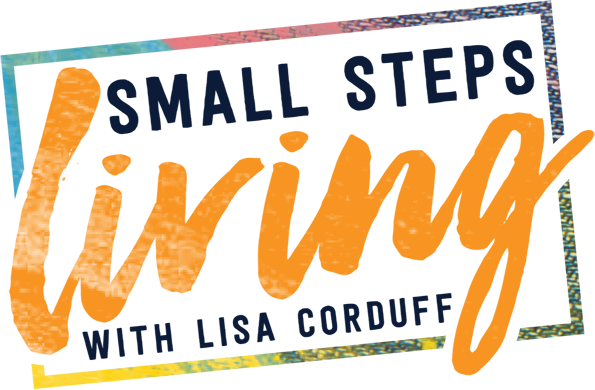 So that's me. I'm not a guru or an expert or a nutritionist and I'm certainly not going to make you feel guilty about having packets in your cupboard.
I'm just a curious mum who - like you - wants the best for her family. I love interviewing people, picking their brains, devouring anything wellness-related and basically just working out how to create healthier habits that make life easier!
I'm beyond rapt that you're joining me for the journey!
Love Lisa x
Want to get started straight away?
Become a Small Steps Living member for oodles of information and inspiration to help you kickstart your healthy living journey and keep you moving forward.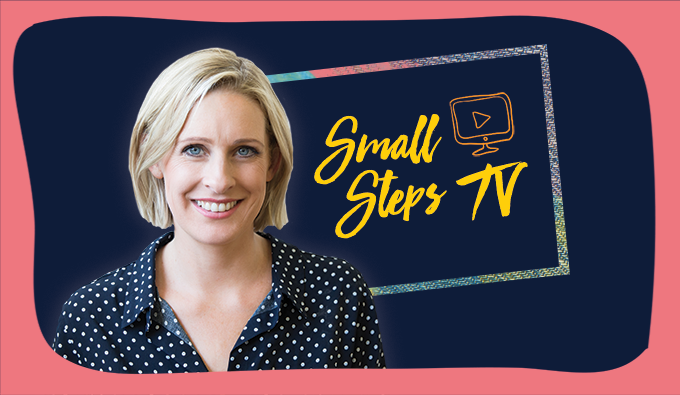 Jump over here to access all my episodes of Lisa.TV, family-friendly wholefood recipes, simple swaps and real stories from the Small Steppers.
I've got the perfect solution to get you started taking small steps. It's simple, 100% achievable, super fun and FREE!
Find out how you can get your groove back here